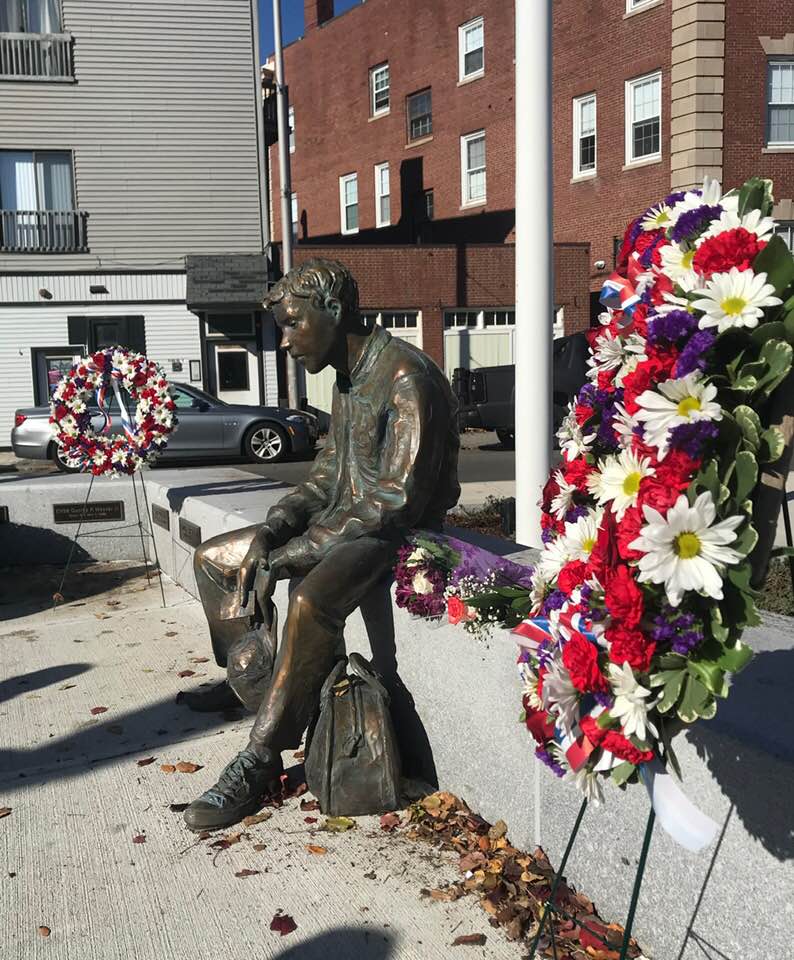 On a cool and windy day November 11th, 2018 Veterans Day was observed and followed by the dedication of the new Vietnam Veterans Memorial. A Large crowd turned out for both ceremonies and the program was started with bag pipes playing as the crowd was making its way to the ceremony. On the 11th Month, 11 Day at the 11th Hour, all the bells in the city of Beverly Churches rang out in honor of this day.

David Perinchief presided over Veterans Day, after the bells the Pledge of Allegiance was said by all. A welcome to all groups in attendance followed by an invocation by Chaplain of the Herman A Spear Post District 8 Bob Laws and a moment of Silence. The Herman A. Spear Post 331 rifle guard fired a salute followed by taps which was performed by Phil and Donna Dennison. A wreath was placed to honor all those who were killed in action. The greetings were brought from Mayor Michael Cahill , followed by State Representative Jerry Parisella from the State House. Closing remarks by David Perinchief and then the program was then handed off to Commander Chuck Clark of the Beverly Vietnam Veterans for the dedication on the new Memorial. Chuck Clark thanks all were part of this 2 year project. The the reading of all the names of those Beverly Veterans who were killed in action from Beverly and who's names will be forever at this Memorial. A wreath was then placed followed by the unveiling of the new sculpture at the Memorial, w

hen it was uncovered there was an applauded from all in attendance. The sculpture had everyone trying to get pictures and groups gathered to take group pictures for more than 20 minutes. This Bronze sculpture is the only bronze sculpture in the City of Beverly. The sculpture was designed by Jane DeDecker of Loveland Colorado, who was chosen from all the entries that came from all over the United State. Please come on out and take a look at this inspiring park located here in Beverly at Ellis Square.