Our Beloved Jerry Guilebbe is no Longer With Us.
Jerry passed away on December 11, 2022 at the Kaplan House. Rest in peace. You're so loved and will be missed.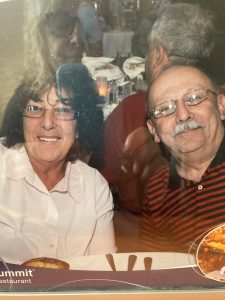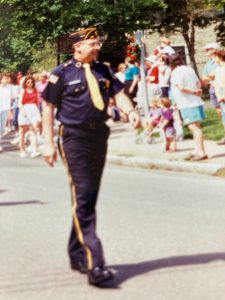 Beverly – Jerome J. "Jerry" Guilebbe, Jr. 74, died December 11, 2022, at Kaplan Hospice House after a long illness. He was born in Lynn to the late Jerome J. and Anne (Steubesand) Guilebbe, Sr.
You know when you meet someone, and instantly you're taken by them? That's the way it was when people, young and old met Jerry. Though they didn't know him well they felt like they did. You just wanted to be around him.
Jerry proudly served in the United States Army and as the City of Beverly Veterans Agent for many years. He revived the Beverly Veterans Council several years ago. As the president he led the members (mostly veterans) who are committed to enhancing the lives of people who bravely served this country. If a person needed "a leg up" he found a solution, never turning anyone away.
He was instrumental in adding markers and identifying graves of soldiers. He upgraded traditional events such as Memorial Day, Veteran's Day, parades and veteran cook outs. He involved the girl scouts, boy scouts and ROTC. At the helm, he pushed for the One Ellis Square Vietnam Veteran's Memorial where there are multiple veterans' events. He also mentored many young people who he was close with until his death.
Take time to attend a veteran's event. Introduce yourself to some of the veterans who knew Jerry. They'll tell a heartwarming story about him. You'll feel his warm energy from above. You may even hear him play the accordion.
He is survived by his sister, Sandra Keighley and her husband Percy of Essex, Shaun Hutchinson of Beverly and his children, Benjamin, Caroline, Eric and Robert Harrington of Andover who he considered family, also good friend Robert Laws. He was' predeceased by his nephew, David J. Keighley. Sandy adored her brother and was always by his side throughout his life.
Jerry's funeral service will be at the Campbell Funeral Home 525 Cabot Street Beverly on Wednesday December 21, 2022 at 11 a.m. Relatives and friends are invited to attend. Visiting hours will be held prior, from 9:30 to 11 a.m. Burial will be private. Contributions may be in his name to Beverly Vietnam Veterans www.bvvinc.org. Information, directions, condolences at www.campbellfuneral.com
---
Last But Certainly Not Least…

---
BVV Memorial at Beverly Hospital