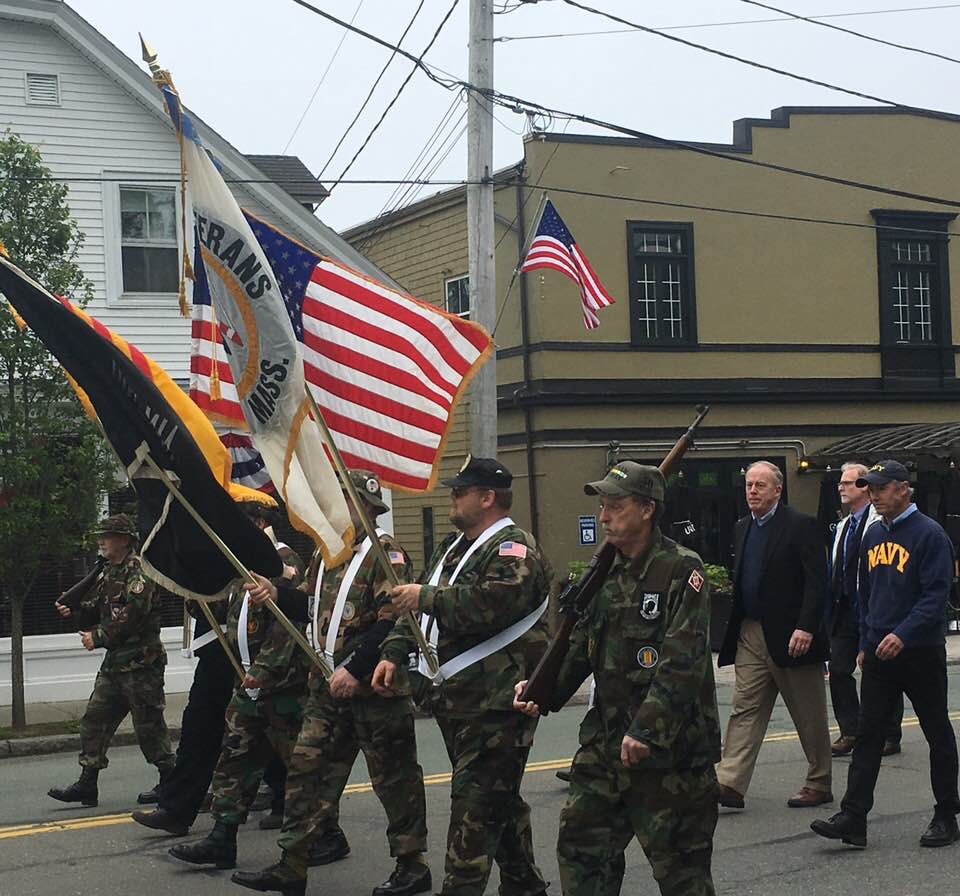 It was a cool but great day as the City of Beverly, local veterans remembered all our Veterans on this Memorial Day with a morning Parade in the Farms, and then again in the afternoon Parade at 2:00 PM. Again with the assistance of David Perinchief, the City's Veterans agent, local Veterans Organizations, Scouts, ROTC, Elks and Citizens a day in which we remembered all those who gave their lives.
A big thanks goes out to all those who came forward to assist with the placing of flags on all our Veterans Graves, Veterans, Scouts, Beverly Hospital, Elks, ROTC, members of the community. 
If you are a Veteran and have not joined one of our local Veterans Groups, please take a moment to look at what the city of Beverly has, to assist local Veterans. Beverly has the following Veterans Groups:
VFW Fortunato Post 545
American legion Post 331 and or Post 46
Amvets Post 56 Vittori Rocci
Beverly Vietnam Veterans
We also have a newly formed Beverly Veterans Council and see each month at City Hall, all are welcome to attend these open meetings. Please get involved, it goes a long way to help all who have served.
Please send us an e-mail and we can forward your request to join anyone of the groups.