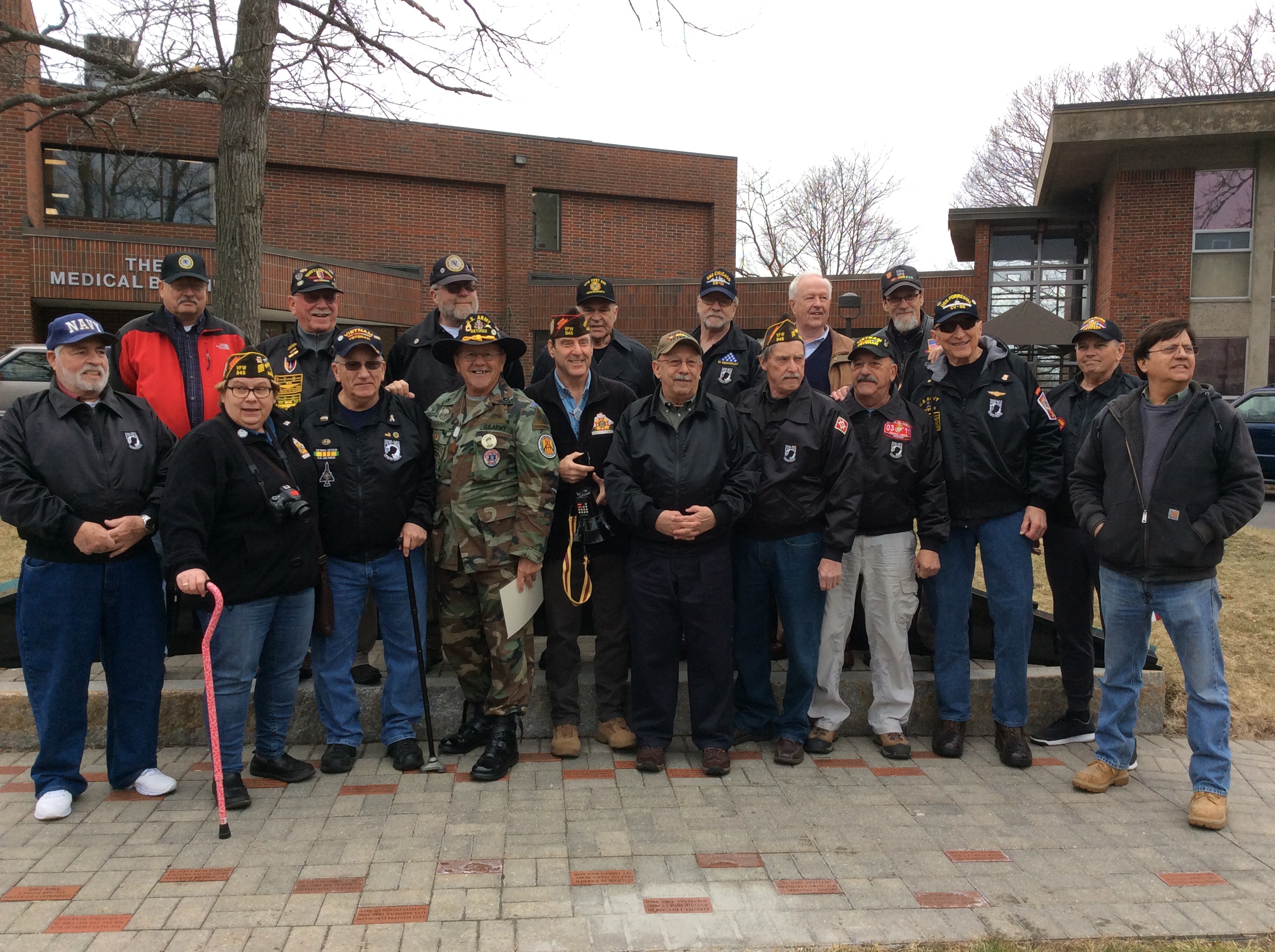 The tickets are out for sale for the annual Scholarship Dinner Dance and can be requested by sending an e-mail to the BVV or VFW e-mail accounts. Tickets are $30.00 each. A hot and cold buffet with all the fixings will be served, dancing to follow the Scholarship and awards presentation, and also some surprise raffles!!! Scholarships to BHS students and Northshore Community College will be presented.
Check out on this web site under HOW YOU CAN HELP, and you will be directed to our GO FUND ME PAGE, where you can help us with the new Beverly Vietnam Veterans Memorial at Ellis Square.
A great crowd turned out for Vietnam Veterans Day on Thursday March 29th  5 PM. at the Vietnam Memorial at Beverly Hospital. Well love 125 people attended the ceremony for the first Vietnam Veterans Day, which was signed by President Trump last year.  Rep.Parisella, Mayor Cahill also came to the event. An opening prayer by Bob Desjardins, greetings by Commander Clark, and the reading of the Medial of Honor Citation followed by the names of those who were killed in action from Beverly.  A wreath was placed by State Rep.Jerry Parisella and closing prayer by Chaplain Bob Laws.