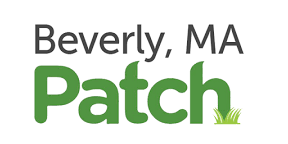 August 2, 2017
The site of the future Vietnam Veterans memorial at Ellis Square is a place of significance for local veterans.
BEVERLY, MA – The newly made over Ellis Square holds special meaning for many veterans of the Vietnam War. Drafted men would sit on the benches that were there years ago, waiting for the bus to take them to Boston, possibly their last stop before war. The draft office previously overlooked the square from above.
The City of Beverly is seeking designs for a distinct public art sculpture at the Vietnam Memorial Plaza at One Ellis Square to provide a site of reflection and education for veterans and civilians alike. The design should include the names of the veterans kill in action during the Vietnam War, history of the site, and historic information on the war.
"They want to make sure the history's captured around the memorial itself," said Kevin Harutunian, the city's chief of staff and member of the ad hoc committee overseeing the memorial, said of the veterans who have consulted on the project. "It's a really special opportunity."
"It's incredibly important that we remember and honor those who served," Harutunian said. "Vietnam veterans I've spoken with have articulated how special that space itself is."
The $367,000 plaza renovation was completed earlier this year to turn Ellis Square into an urban park. Funding came from grants, private donations, and the city. The memorial is the final piece of the renovations, and Harutunian said they hope to announce the winner of the design competition the day before Veterans Day.
Read Full Article Here.