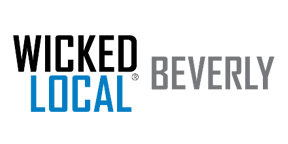 June 27, 2017
Since November 2015, local veterans and their families have been gathering for weekly socials at the Vittori-Rocci Post on Brimbal Avenue in Beverly.
At the beginning, says program organizer Tony Russo, a Beverly native and U.S. Navy veteran, there was only a handful of participants. Now, 15 or more people show up each week to mingle with other veterans, to network, to learn about new opportunities, and most importantly to be part of a community. There is room for many more participants, Russo said.
Russo, who is a supervisory peer specialist with Bedford Veterans Affairs, stresses the importance of camaraderie to veterans. Veterans and their families who are in transition need a way "to integrate rather than isolate," he said.
The unstructured format the socials offer, at a set time and place, provides the perfect environment for this integration to happen. The military is a unique culture and life outside that culture can be difficult for some, according to Russo.
"Bringing veterans together in a setting with other members of the community makes the entire community stronger," he said. "We also have the added benefit of bringing multiple generations of veterans together."
Beverly State Rep. Jerry Parisella frequents the Beverly socials, as well as others in the area. Currently there are similar gatherings in Bedford, Danvers, Gloucester, Haverhill, Ipswich, Lowell, Lynn, Somerville and Woburn.
"These events are so helpful to veterans who need and want to be a part of their communities," said Parisella. "It is great that veterans have a place to gather, share stories, and gain and offer support."
The space is donated by the Vittori-Rocci Post, with refreshments provided by Panera Bread in Beverly. All family members are welcome and membership at the Post is not required. There is no need for advance registration.
In addition to the socializing upcoming guest speakers include Dr. Tim Oman, who will speak about the new Gloucester outpatient clinic; licensed social worker Carly Wilson, who will speak about veterans and homelessness and the VA home caregiver program; and branch manager of Mortgage Network of Danvers, Rick Bettencourt, who will speak about VA home loans and credit counseling.
With a very large veteran community in Beverly and the surrounding area, Russo hopes to garner more participation at the weekly events, which take place Saturday mornings from 8:30 to 10 a.m.
For more information, contact Russo at anthony.russo1@va.gov or 781-983-3571.
Read Full Article Here.