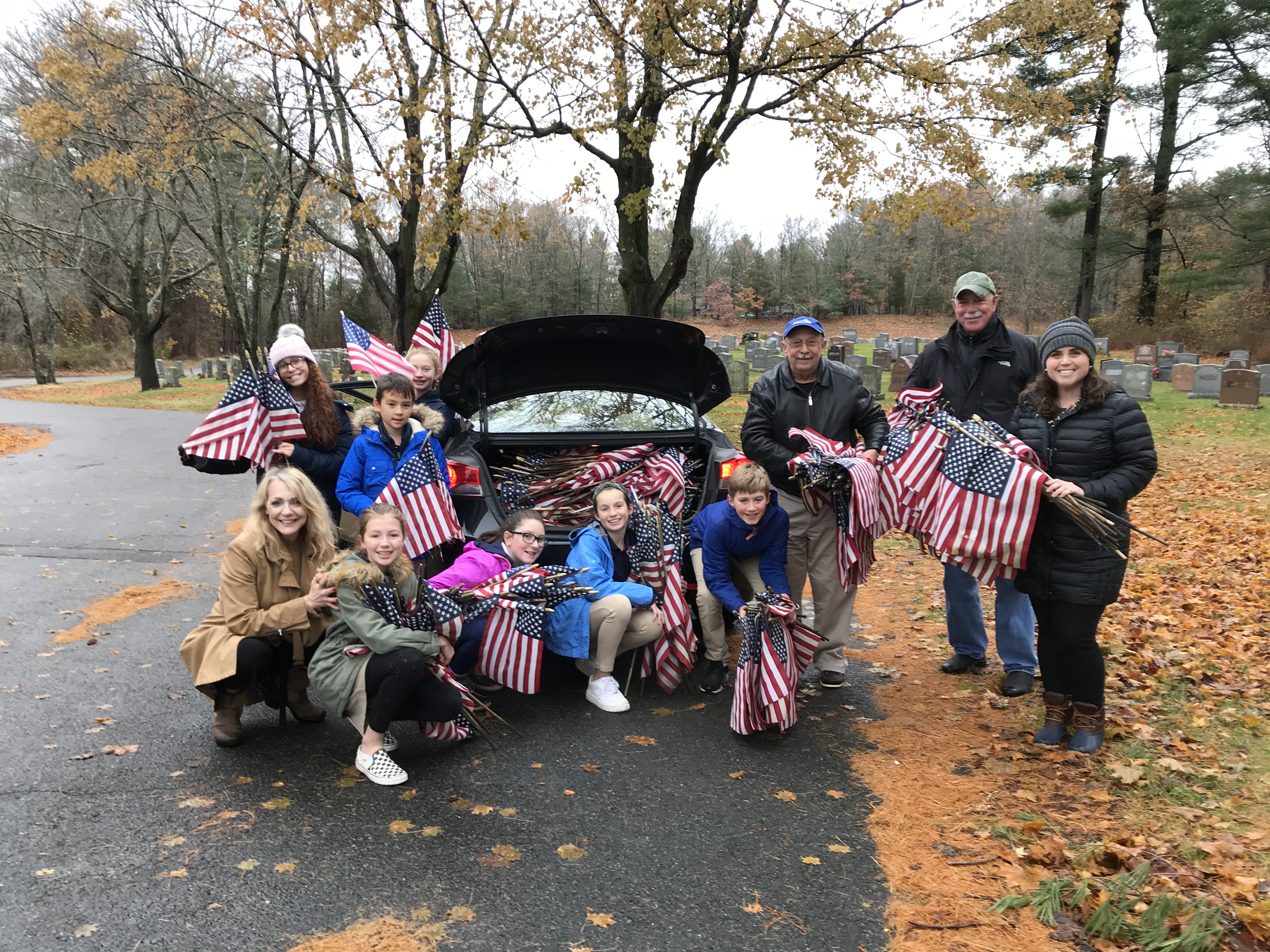 With the passing of Veterans Day and winter on the door stop, it is time to remove the flags that we had placed back for Memorial Day. The Staff and Students from the North Shore Christian School assisted myself in removing the flags from the N. Beverly Cemetery.
Also thanks to Paul Weinberg and Sean Murray for removing flag from the Jewish Cemetery on Cole Street and Beverly Farms.
There still may be some flags at Central and if you should be in the Cemetery maybe if those who visit can remove a few flags and eventually they will all get removed by winter. All flags removed can be taken to City Hall, Central Fire Station, American Legion on Pond Street, just remember to take the flag off the stick. If you have any questions please send us an e-mail which is on our web site here.