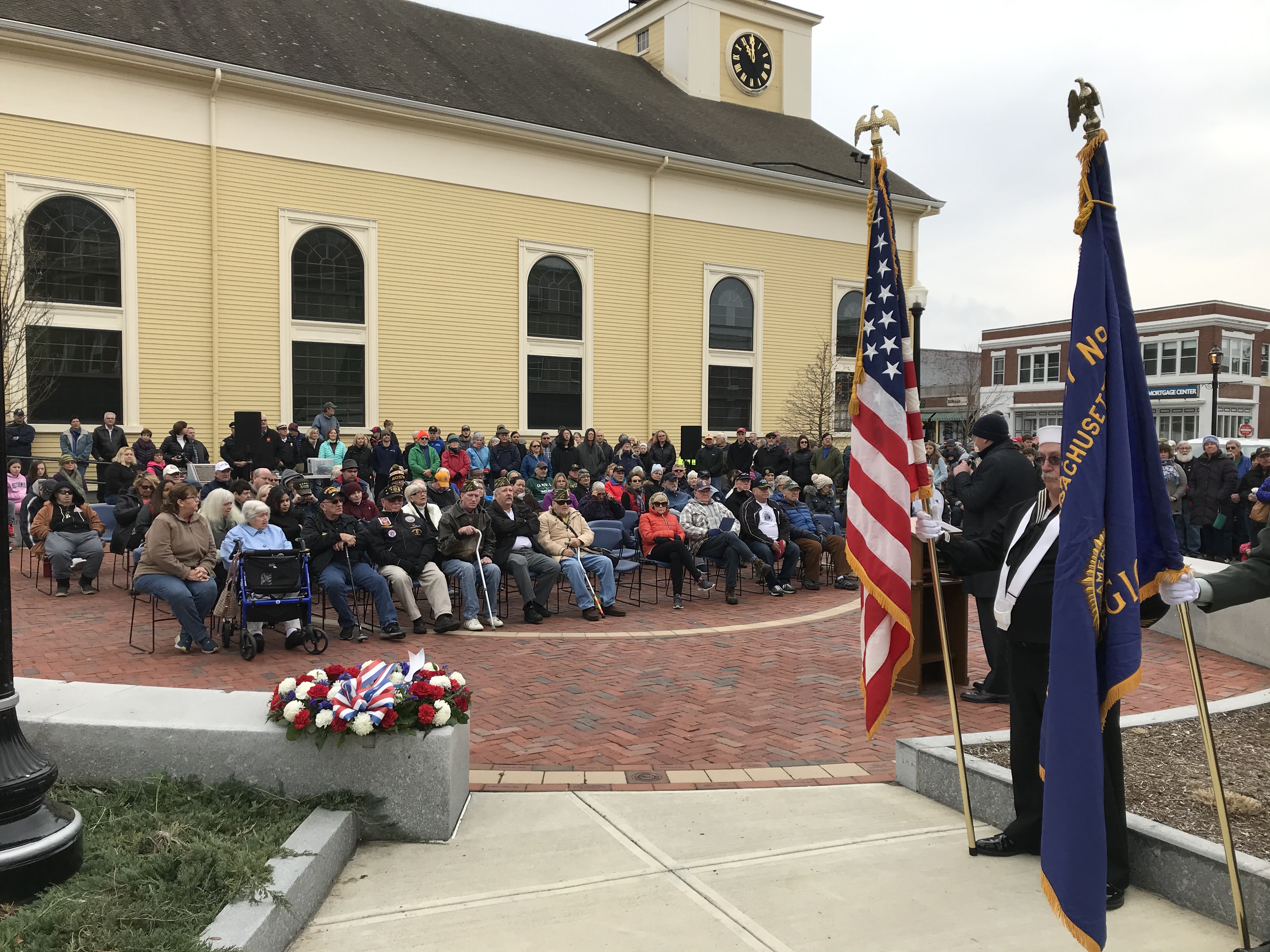 This November 11,2019 at 11:00 Am, the City of Beverly's Veterans, family, Citizens came together on a beautiful day to honor all Veterans on this Veterans Day.
A large crowd came out for the program, with an opening of Bag Pipes playing, followed by the bells at the Church ringing out at 11 AM. This was to commemorate the signing of the end of World War I on the 11th Month, the 11th Day on the 11th hour.
David Perinchief he Veterans Service Officer was the MC for the program and had District 8 American Legion, and Chaplain of the Beverly Vietnam Veterans Post ( BVV) open with a prayer. Our State Representative and Lt. Col in the Army reserve and a Gulf War Vet gave the remake rom the State House, this is followed by the Mayor Michael Cahill, who spoke on the sacrifice all veterans and their family have given over the years. A wreath was place by Col. Nick Petronzio ( Ret) and State Rep and Lt. Col Jerry Parisella, A closing pray by the chaplain. A collation as held at the Hreman A Spear Post 331 following the service. Thanks to all !!!