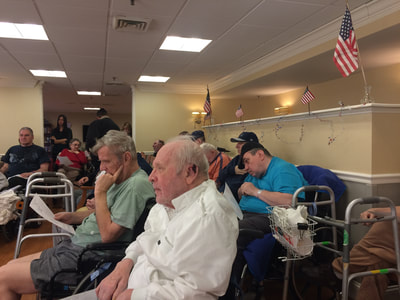 On Tuesday March 27th at 10:30 AM, he members of the Beverly Veterans Community will be visiting with the Veterans at Care One, Essex Park in Beverly to host a coffee with the resident Veterans. If you would like to attend and join us as we visit with Veterans, all are welcome.
This is a great way to give the Veterans who are unable to get out to socialize to talk about there Military Days or just casual conversation.
This is another event that we as Veterans can do to reach out to all of the Veterans in our community.
This Thursday March 22nd at 10:00 AM we will be visiting( Weather Permitting) Herrick House an event we have been doing for over a year or so on a monthly basis. All are welcome to attend.
This is our way of Veterans helping Veterans.