If you would like to join a great Veterans Organization please go to our
contact page
and send us an e-mail, with your Military Information, we are open to all veterans, you do not have to be just a Vietnam Vet, or have served overseas.

---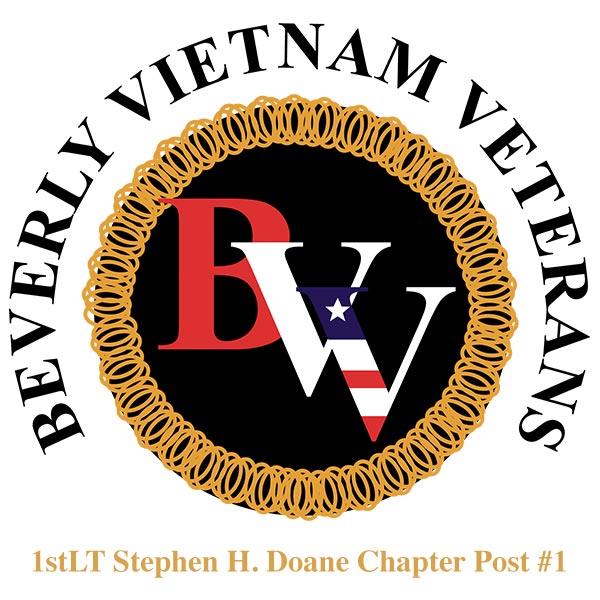 The Significance of Our Logo
The symbol V in red, white and blue represents the American Veterans. The gray V represents the country Vietnam.
The American V stands in front of the gray V – this represents a casting shadow of death. The shadow of our lost in battle.
The barbed wire encircling the double V's represents our men and women still imprisoned in Vietnam. A light shade of orange behind; the barbed wire – agent orange.
The lone star meaning; even if only one American remains dead or alive (imprisoned) in Vietnam, he or she shall always be remembered and will never be forgotten.
---
Commander: Chuck Clark
Sr. Vice Commander: Bob Desjardins
Jr. Vice Commander: Ken Cassola
Adjutant: Jerry Guilebbe
Finance Officer: Cory Paulette
Chaplain: Bob Laws
Sgt. at Arms:Charlie Ciaramitaro
Our Federal Tax ID number is 04-2951650 if you wish to make a tax deductible donation